Model STC-2X
Salinity Meter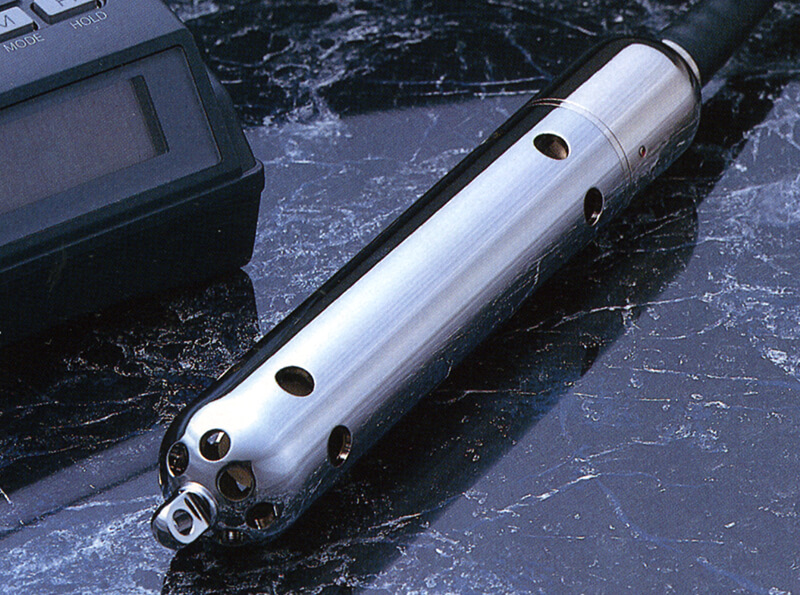 This device is used for measuring the water temperature and salinity of harbors and coastal regions. The loadable probe makes it possible to conduct quick and accurate measurements without disturbing the natural distribution.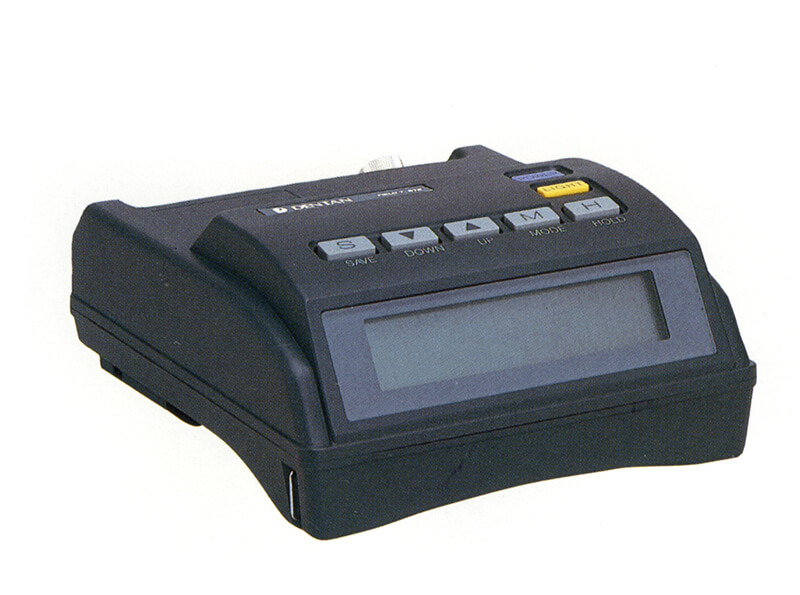 Internal memory function
Water drop proof construction
Large and easy-to-read LCD display
Direct-reading type
Loadable probe (special electrode type)
Portable
Measurement Range
Salinity:
10.00 - 40.00 (S), accuracy ±0.1 (S)
Chlorine:
5.5 - 20‰ (Cl), accuracy ±0.05‰ (Cl)
Conductivity:
10,000 - 70,000 µs/cm, accuracy ±100 µs/cm
Water temperature:
-5 - 40˚C, accuracy ±0.1˚C
Memory Function
MAX 10,000 data points (timestamp + measurement data)
Power Supply
Four C size dry cell batteries or DC12V (option)
Battery Life
Approximately 8 hours with continuous use.
Specifications
Dimensions (mm)
Weight (kg)
Notes
Probe
φ 40 × 260
0.8
Cabtire cable
φ 8 × 20 m (standard)
1.6
Model STC-2X・S
φ 8 × 100 m (standard)
8.0
Model STC-2X・L
Controller
80 × 154 × 190
0.95
Including batteries
Option
Cord marker indicator
Cord spool
External output (0 - 1V, RS-232C, USB 2.0 standard, etc.)