Model FNW-522
Turbidity Monitoring Device (Stationary Type)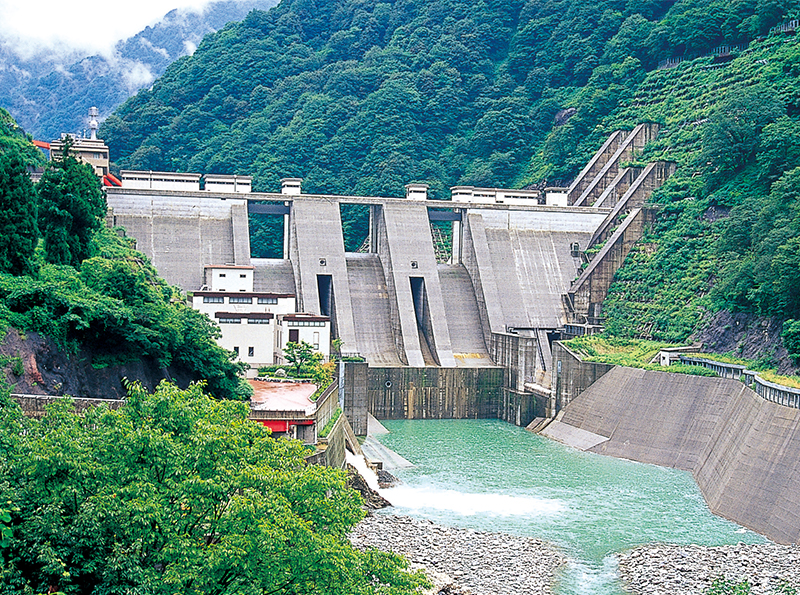 This device minimizes the impact of the suspended solids color on the measurement through the use of the transmitted/scattered light calculation method.
This method eliminates variations due to unevenness of the suspended solids. This device employs wiper-type automatic washing that operates every hour on the glass surface that uses an optical lens, completely removing dirt and air bubbles.
Transmitted scattered light method is not strongly affected by particle diameter or color
Light flux monitoring function performs self-control of light source intensity
The only light-concentrating system in Japan that uses an optical lens
Waterproof technology enables wipers to operate even at depths of 300 m
Wiper washing mechanism prevents filth from sticking to the device rather than removing it after it has already become stuck
Accuracy of ±2 NTU even for the normal river turbidity range
Thermistor enables water temperature accuracy of ±0.1˚C
Example of installation location
Specifications
Dimensions/Weight
Probe
Measurement Unit
Measurement Range: Turbidity
0 - 100 NTU, 100 - 1000 NTU
Measurement Averaging Time
2, 20, 40, 60 sec
Measurement Range: Water Temperature
-10.0 - 40.0˚C
Standard Output
For 0 - 1000 NTU, 4 - 20 mA or 0 - 1V (select)
Turbidity Sensing Method
Transmitted scattered light method
Power Supply
AC100V ±10% 50/60 Hz or DC12V
Water Temperature Sensing Method
Thermistor method
Required Power
Approximately 20 VA
Water Pressure Resistance
2.98 MPa (30kg/cm2)
Environment Conditions
Air temperature: 0 - 40˚C, Relative temperature: Under 90%
Protective Tube Material
SUS304
Paint
Panel surface: Munsell 5Y7/1 50G
Surface Treatment
Pickling
External Diameter
149 × 450 × 350 (Standard type)
Washing Device
Wiper-type automatic washing
Weight
Approximately 10 kg
Option
Many optional configurations are available for Model FNW-522.
We offer a range of suggested options depending on our customers' installations and usage purposes.
Additional measurement items (DO, chlorophyll a, etc.)
2 - 3 point type by water depth
Handling for high turbidity or low turbidity
Powered by solar panels/batteries
Simple float type
Power-saving wireless data transmission