Model FNX-80
Turbidity Meter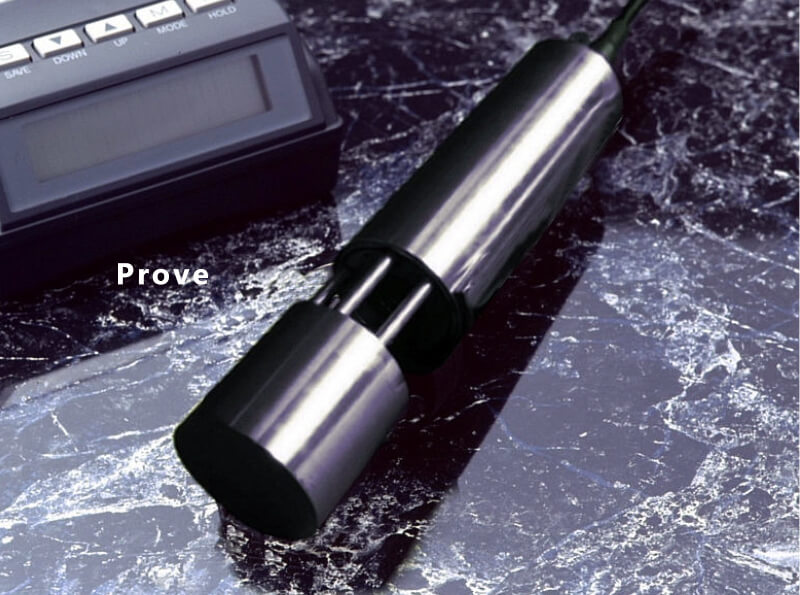 This device is used for measuring the turbidity of lakes, rivers, and coastal regions. It is small and lightweight with a loadable probe, making it easy to conduct outdoor measurements and making this device a popular choice for environmental investigations. Water temperature measurements are standard.
Internal memory function
Water drop proof construction
Portable
Large and easy-to-read LCD display
Zero-point adjustment unnecessary
High-precision transmitted light scattered light calculation method
Extraneous light eliminationn
Measurement Range
Turbidity:
0 - 100, ±2% accuracy (F.S.)
100 - 1000, ±2% accuracy (F.S.)
* Automatic 2-level switching
* JIS/K-0101 Kaolin standard
Water Temperature:
-5 - 40˚C, accuracy ±0.1˚C
Memory Function
MAX 10,000 data points (timestamp + measurement data)
Data Output
USB 2.0 standard
Power Supply
Four C size dry cell batteries or DC12V (option)
Battery Life
Approximately 8 hours with continuous use.
Specifications
| | Dimensions (mm) | Weight (kg) | Notes |
| --- | --- | --- | --- |
| Probe | φ60 × 270 | 1.9 | Made of SUS304 |
| Cabtire cable | φ 8 × 20 m (standard) | 1.6 | Tensile strength over 50 kg |
| Controller | 80 × 154 × 190 | 0.95 | Including batteries |
| Storage case | 350 × 470 × 180 | 5.0 | Frame made from duralumin |
Note) Storage case is not included for products with a spool
Option
Cord marker indicator
Cord spool
External output (0 - 1V, RS-232C, etc.)