Model CM-1AX
Electric Current Meter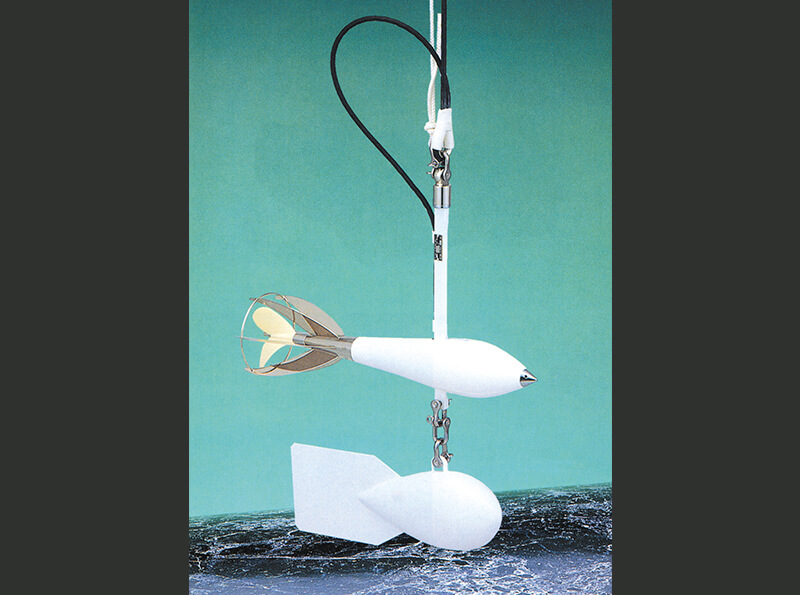 This device is for measuring flow velocities of general rivers and water channels.
This product improves upon the Model CM-1A electric velocity flow meter, which has been a favorite among our customers for many years.
Portable
Plastic molded propeller
Direct reading type
Internal memory function
Water drop proof construction
Large and easy-to-read LCD display
* Please specify whether the device is to be used in seawater.
Measurement Range
0.10~6.00m/s
※ Includes Japanese official test result certificate
Velocity flow rate averaging time
Select from the following four settings: 2, 20, 40, and 60 s
Memory Function
MAX 10,000 data points (timestamp + measurement data)
Power Supply
Four C size dry cell batteries or DC 12 V (option)
Battery Life
24 hours with continuous use
Specifications
Dimensions/Weight
| | Dimensions (mm) | Weight (kg) | Notes |
| --- | --- | --- | --- |
| Probe | φ 114 (propeller protection ring diameter) × 420 | 5.0 | - |
| Cabtire cable | φ 6 × 20 m (standard) | 1.2 | Tensile strength over 60 kg |
| Suspension rope | φ 5 × 20 m (standard) | 0.2 | Tensile strength over 100kg |
| Controller | 80 × 154 × 190 | 0.95 | Including batteries |
| Storage case | 350 × 470 × 180 | 4.4 | Made with duralumin frame |
Option
Plumb bob (Model CW-3)
External output (0 - 1 V, USB2.0 standard, etc.)